Assessment SAT Exams
This is a great time to sign up for an Assessment SAT to determine your child's needs for the Spring SAT Testing dates.
The Assessment SAT is invaluable as it provides: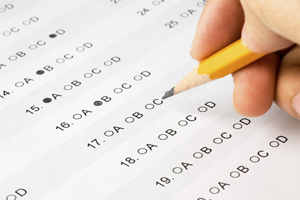 A full-length proctored SAT exam
A detailed score report
A consultation to design a study program that fits your child's specific needs
Help designing a self-study program
Help determining the best personalized SAT program to meet individual needs
Determining the best date to take the SAT
Examining options like the ACT
Discussing the SAT Subject Tests
We offer personalized one-on-one SAT programs with weekly, personalized lessons and assignments, weekly score tracking, and a customized vocabulary program. We come to your home at a time that fits your schedule for the consultation and the one-on-one lessons.
Assessment SAT Schedule in Sunnyvale:
Saturday, May 18th, 9:00 AM – 12:45 PM
Sunday, May 25th, 9:00 AM – 12:45 PM
To Register call (408) 823-9999 or Contact us to Sign Up Now. Space is limited.
"You helped increase Preeti's score to a 2250 and she is now feeling much more confident about getting into Berkley. Thank you so much for all of your help in making preparation for the SAT and SAT Chemistry Subject Test so painless." Parent of Junior, Saratoga High School