Our Method
Assess student's specific needs. Customize lessons. Teach tools. Reveal strategies. Structure accountability. Inspire dedication. Personalize targeted testing. Require rigorous practice. Track results. Evaluate progress. Redirect efforts.
…And REPEAT!
How We Differ and Why it Matters

Excellence for College figures out EXACTLY what is going wrong and fixes it! We provide ongoing and detailed analysis of each student's progress. Many agencies stop there and keep students from reaching their full testing potential. In contrast, our programs include personalized assignments that strategically target areas in need of improvement.
Many tutoring agencies just provide a "score report." That report typically shows how a child performed in limited number of pre-defined areas of the practice test. At that point the student is simply tested again.
With each Excellence for College assignment and practice test, our finely tuned analysis allows us to identify "trouble spots" within more categories than what agencies provide. We then strategically target these areas with specific assignments, and take it one step further as we build on skills by working them into the actual test framework. In doing this, students gain practical experience using what they learn within the framework of the test. Our track record is proven and our system works.
The Critical Years
Once your child is in High School it is essential parents pay attention to the details that will make a real difference in their lives; in school and beyond. This is the time to:
Accelerate achievement
Establish life-long proficiencies
Ensure exceptional scores on SAT, SAT Subject, ACT and AP Tests
Gain Acceptance at top tier colleges and universities
The Difference That Makes the Difference
When you are committed to the best for your child where do you start? When you will do everything possible to see them excel, what do you look for in an Academic Coach or a Test Prep Program? At Excellence For College we:
Guide your child to take active responsibility for their academic success
Build a solid foundation so they excel now, in their college classes and in life
Deliver a personalized yet rigorous structure to keep your child inspired and on track
Focus on high grades and their best test scores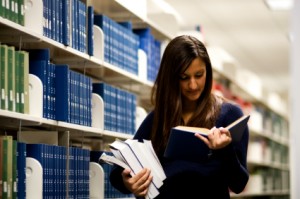 The Specialists
We are specialists in nurturing excellence in high school students who want to succeed beyond the average. Our classes are unique because we:
Provide impeccable one-on-one instruction to each student
Personalize your child's assignments, track their results and evaluate their progress; redirecting each student as needed to make certain they excel
Focus on both long-term excellence and immediate results
Ensure our students have ample experience applying the knowledge, skills and strategies required to achieve exceptional scores on the SAT, SAT Subject, ACT and AP exams
"Amy provided outstanding tutoring to my daughter. A friend recommended Amy to assist my daughter in Honors Chemistry. Amy helped my daughter to really understand the concepts and to be able to answer the most difficult problems. She was very proud of her A in the class. When we started looking for an SAT tutor I was overjoyed to find out that Amy also helps students with the SAT. She helped my daughter acquire the skills she needed along with a new confidence that I haven't seen in her before. She went into the exam confident that she was going to do well and she did. She got a 2340." Parent of Junior, Saratoga High School