Our Focus and Specialization
Focus: Helping students excel on SAT, ACT, AP exams and in Honors and AP Classes
Specialization: One-on-one personalized instruction and customized study plans
Our Teaching Philosophy and Methods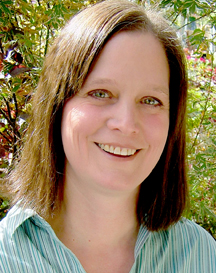 Amy Martin Rodriguez of Excellence for College is committed to helping your student get the best scores possible and will do everything in her power to make this happen. Personalizing instruction and adapting to the student's learning style, quizzing students to find the gaps in their knowledge, focusing on closing gaps, and expecting the very best of every student. Amy has an open communication style; she prides herself on being easy for the students to talk to and ask questions.
Our Founder – Amy Martin Rodriguez, PhD
Education / Bio
Received BS in Chemistry from UCLA • Received MS and PhD in Biochemistry from UCSB • Completed a postdoctoral fellowship in Molecular Biosciences at Washington State University • Taught Undergraduate Chemistry Lab Classes at UCSB • Supervised Undergraduate Research Projects
Research in Molecular Biology and Chemistry
Research Scientist at Caliper Life Sciences • Research Fields: Biophysical Chemistry, Enzyme Kinetics and Yeast Genetics
Transition
Amy left scientific research in order to focus on her true love, teaching. She was drawn to the challenge of helping students with different backgrounds and learning styles master the standardized tests required for the top colleges.
Our Team
At Excellence for College, we have a team of associates who proctor mock SAT tests, score assignments and tests, and provide the support services needed to provide truly personalized programs for our students. We are all dedicated to a customized experience that allows students to capitalize on their strengths and to improve upon their weaknesses. Our aim is that students achieve their desired scores on the standardized exams necessary for admission to the top universities.
Our Difference
Read more about our highly personalized approach to Private Tutoring and Personalized SAT and ACT Test Prep.
""We were really frustrated when our daughter only got an 1850 on the SAT after taking a class and working so hard all summer. So we decided to try a personal tutor. We found Amy and talked to her about what she could do differently than the class. She looked at Kate's SAT test from October and figured out exactly which areas she needed the most help on. We really liked the weekly progress reports and the all of the assignments. And all of this hard work paid off: We just got Kate's scores and she got 2400."