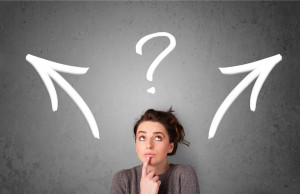 You've heard a lot about the SAT and the ACT tests and now it's time to start preparing to get a high
score on one of these tests. So what's the difference between the two tests?
One of the biggest differences is speed.
Would you rather ponder things deeply or answer more straightforward questions at a fast pace? This sums up one of the biggest differences between the SAT and the ACT. If you are more of a deep-thinker, the SAT may be a better test for you. If you would rather work quickly on more straightforward questions, then the ACT could be a better fit.
The ACT covers a wider range of math concepts.
Is the thought of revisiting all of the geometry concepts you learned a couple of years ago make you want to consider a gap year before college? Would you rather not review logarithms and
The ACT tests more science.
Science shows up only minimally on the SAT in the form of two scientific reading passages, but the questions don't really test science. The ACT, by contrast, has a full science section. This section is intimidating to many students, particularly those who are not strong in science. However, don't assume that the science section will be a struggle too quickly. While some basic science knowledge is required on some questions, the majority of questions require you to find information in charts and graphs and to evaluate the data given in the passages rather than to use outside knowledge.
The SAT still tests tougher vocabulary.
Obscure vocabulary words are no longer tested with sentence completion questions on the SAT. However, more difficult vocabulary still appears on this test than on the ACT, but it has a much smaller impact on the score than it did on the old verison of the SAT.
To sum it up…
The ACT tends to be a better test for students who prefer math and science and who don't mind working very quickly through a lot of problems.  The SAT tends to better for students who would rather think more deeply about problems at a slower pace.
*Important note: This blog post refers to the new SAT that will be offered for the first time in March 2016.