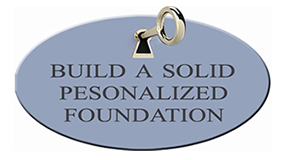 Each student arrives at an SAT or ACT test prep class with specific areas of strength and other areas in need of attention. Some students require a minimum of overall preparation, and others require more intensive preparation in one or more subjects. Our detailed assessments identify each student's specific needs. And our one-on-one and small class programs provide customized solutions for each student in order to build the solid foundation on which a top score can be achieved.
Benefits of a Solid Test Prep Foundation
All students start off with a detailed assessment, either through a full length practice test or assessment assignments. Based on these results, a customized program is designed to review concepts, fill gaps, and to teach strategies for mastering each section of the exam.
When all is said and done, we build your student's foundation in a way that is best suited to their learning style and level of apprehension around the test. Students who are intimidated by test prep are welcome to skip the assessment and immediately start working to get familiar with the exam and learn strategies to improve their scores.
Everything is personalized, monitored, analyzed and adjusted as needed throughout the program. By doing this, we are able to help students achieve dramatic score improvements in the most efficient manner possible.
One-On-One Test Prep Tutoring or Test Prep Classes
When asked about which is better, one-on-one test prep or test prep classes, we really need to consider the whole picture. If your student requires intensive preparation for a given test subject you may want to consider private, one-on-one tutoring in lieu of, or in addition to, our small group class.
We recommend that students who are scoring higher than 1900 on the SAT or higher than 29 on the ACT receive the personalized attention that can only be given in one-on-one sessions. If your son or daughter has test anxiety or learning differences, we will make specific recommendations based on their specific needs.
If you have questions about the right approach for your child, or would like to sign up for an SAT or ACT Prep Class, or private one-on-one tutoring, call 408-823-9999 or be in touch via email.